Wix Product Listing Services
Drive accelerated sales with our tech-enabled product listing services at Wix.
Schedule a call

Intellect Outsource has been nothing but a pleasure working with, I commend their professionalism, expertise and trying to understanding our business and taking ownership of it, keep it up!
Nick Eden
United States, CA
View all Testimonials
Wix Product Listing Services
Bulk Product Listing at Wix
Digital commerce is highly competitive in the market, and missing products in your catalog can also result in a loss of revenue and customers. Wix eCommerce is a powerful solution for simplifying and scaling the business. With Intellect Outsource, you can get all your products uploaded online faster than with traditional approaches.
When it comes to Wix, Intellect Outsource gives a range of services, including product data entry, inventory management, upload bulk products services, etc. The quicker your Wix product upload, the closer you can craft sales on your products.
Our Wix Inventory Management helps you upload the updated catalog quickly at a scale. From product data processing to listing on eCommerce channels, we consolidate and speed up the entire cataloging process with the perfect combination of human experts and artificial intelligence. We are a one-stop solution for all your catalog management needs, whether you are creating e-commerce catalogs from scratch or updating existing catalogs with high-quality content.
Our Wix Product Listing Services Include
For ecommerce store owners seeking efficient and affordable ecommerce product data entry services , Intellect Outsource is the ultimate choice. Intellect Outsource is one of the leading product listing service provider for all Wix online stores . Over the past decade, we have been trusted with the vital business needs of numerous leading companies across various verticals. Listed below are the services provided by us in the context of Wix product listing services:
Wix back office support offers

Product data entry services
Product Catalog Management
Product Attribute Management
Product Category Management
Product Variation management
Product Price Bulk Updates
Image Bulk upload
Product Video Management
Bulk Product Upload Services
Inventory Management
Order Management
Back Office Support
Writing product description
Why Do You Need Wix Product Listing Services?
While selling products through eCommerce made on Wix, you should efficiently do the product listing to attract more and more customers. Wix product upload helps to increase click-through rates & improves the ranking of the website. You can get a chance to highlight your products with Wix Inventory Management more effectively than your competitors and build awareness of your company brand online.
We know that bulk product listing on Wix can turn into a daunting task as you need to follow an efficient process. Our dedicated specialists will take care of all your needs and list your products online efficiently.
What Makes Us Unique?
Our competitive price analysis feature helps us to stand out in the market. We use scalable ways to understand how to set a price for your Wix product upload while comparing products to Google Shopping, Amazon, and other PPC and Google organic competitors. This feature also immediately makes your products competitive and attracts customers just after we upload them to Wix eCommerce.
Intellect Outsource has solutions to any of your demands relating to product listings with Wix Inventory Management. We provide the best services to save money, resources, and time. We at Intellect Outsource only work with subject-matter specialists with a wealth of knowledge. You can count on our team's assistance with the following:
Unique Approach:
The secret to drawing potential customers to your product page is to employ titles and descriptions that are appealing, approachable, distinctive, and SEO-rich. We assist you in producing SEO titles and descriptions that are most appealing.
Product Categorization:
Our professionals upload your products by categorizing and sub-categorizing them as part of our Wix product data entry services.
Attention to Details:
The correct listing attracts customers. We also help you list important product information such as the category, title, description, manufacturer, brand name, qualities, features, photos, etc.
Skilled Workforce:
Our team is skilled at navigating product lists in the Wix eCommerce, both with and without options.
Best CSV Templates:
Based on the data, nature, and kind of your products, we download the ideal CSV template for them.
Additional Features:
More visitors will pay attention to the addition of extra features like weight, color, shape, size, and other details relevant to the product attribute submission.
Essential Product Details:
Information from responsible and legal agencies, such as EANs, UPCs, and ISBN, is essential. We assist in gathering such important information about your goods.
Get Efficient Delivery:
To guarantee that the delivery process goes well and quickly, our experts will help you process and track Wix orders.
High-Quality Images:
Images of products immediately impact your overall sales. Customers are attracted to your online product page by high-quality images. You may create, improve, crop, and resize the ideal image with the assistance of our image editors.
Assist in Creating Good Deals:
We also assist you in running promotions, coupons, discounts, and other deals in addition to the reward points essential for attracting more customers to your product.
Timely Updates:
To notify the list of product shortages, we continuously update the inventory file template according to our client's specifications.
Contact us for Wix product listing service requirements.
Send your projects and discuss your Wix product listing with us. Contact us today to hire talented team.
Get your free quote now !
Our product entry team committed to working with other eCommerce platforms.
Frequently Asked Questions
While listing products on Wix eCommerce, you first need to have their attractive images. Then you need to follow the below process, or you can contact us.
Go to 'Collections' on the dashboard.
Click the relevant collection.
Click 'Add Products.'
Click to select the products you want to add.
Click Add.
Click Save.
Several things make us different from others, some of which are:
Adapt our services to meet your client's needs and preferences.
Our specialists constantly train and refine their skills to deliver outstanding client services.
We use the latest tools and technologies to help our clients grow in their eCommerce businesses.
We follow stringent quality control procedures and house a dedicated team to ensure our work is accurate and complete.
Our dedicated, trained, and skilled professional team ensures the completion of tasks in the least possible time.
We share each task's status reports daily and provide a month-end report.
The product listing page should provide information about items, address potential questions, and show the importance of a product to users. We add all information to your page while uploading products on Wix to attract more customers. To follow the SEO approach, we also leverage your primary keyword or phrase to rank your product highly.
Contact us For
Ecommerce Data Entry Free Trial!
We offer our esteemed customers with a free trial to know about our tech caliber. Interested customers can opt for consultations, trials and samples, which are free. You are only supposed to make a payment if you are content with our projects and services.
Blog Post
Related Blog Post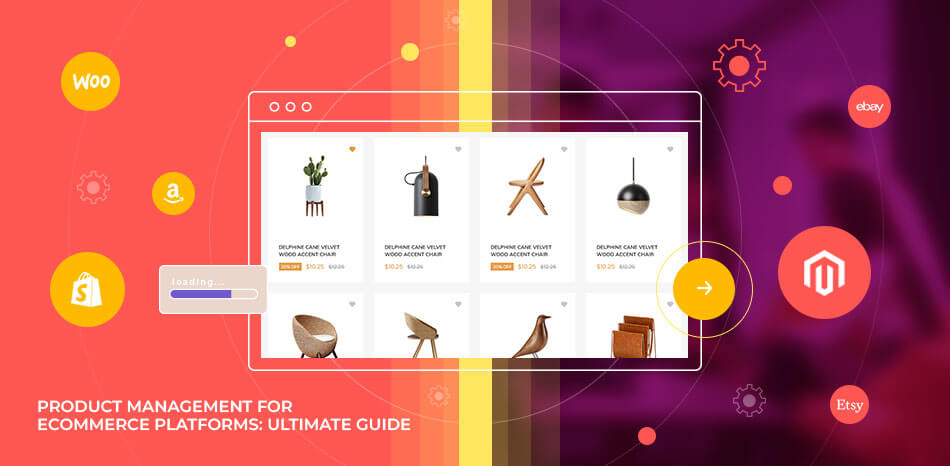 Ecommerce Data Entry Pricing
Starts @ $4.00
Hourly
Full time employee
Per brand
Weekly basis
Explore Pricing