Yahoo Store Product Data Entry Services
Cost effective product data entry, product listing, product uploading services
Connect with an Expert
Our Client Speak
I am very pleased with the quality of yahoo store data entry work. Working with Intellect Outsource has been a pleasure. The work is high quality and fast.
Jeff Heaster
USA, West Virginia
Accurate and cost-effective yahoo product data entry services
Our yahoo product data entry services with an experience exceeding a decade in offering an unmatched class of wide-ranging e-commerce services and solutions. A yahoo online shopping cart has been an area of our proficiency along with all major online shopping carts, ever since our incorporation. Our experts know the quick solution that will suit your exact need most professionally and prolifically. We expertise in Yahoo store editor, Catalog Manager, Store Files. We offer bulk product listing , bulk product import, section management, Contents Product ID management, Database Management, Contents & Control management accurately & professionally.
Our yahoo data entry team have successfully catered to the diversified needs of clients from numerous industries ranging from small business owners to gigantic corporate.
Yahoo store back office support offers

Product data entry services

Product Catalog Management

Product Category Management

Product Option management

Product Price Bulk Updates

Image Bulk upload

Bulk Product Upload Services

Order Management

Back Office Support

Writing product description
Yahoo product data entry services
We offer you perfect, swift and apposite Yahoo store data entry services. Our team is outstandingly talented to handle yahoo store edit, edit all, section, Item, link, image, publish options, contents, files, Types, Database Upload, controls and any type or size of the project efficiently within the stipulated timeframe. We know that specific projects may be too complicated because of the diversities in nature of products for Yahoo data entry. But with us, you don't have to worry. We have dealt with even the toughest of projects and emerged with fantastic results for our customers.
Yahoo store product category management
Customers, whether they are loyal or new, should be able to find the products they are searching for without any discomfort. We make this possible via proper categorization and sub-categorization in your yahoo online store. For the same, we study your online store category list and analyze every product and brand very carefully and arrange them most genuinely.
Category management is an art that our professionals master here at Intellect Outsource. Also, we know to carry out categories import as well as export in most specific manner. For us, the length or number of categories never pose any hindrance.
Yahoo Store options and variant setting
We know the relevance of appropriately setting Yahoo options and variants. These are crucial in product catalog management. Handled by our experienced experts who are well trained to be acquainted with every product particularities, the process carried out here assures impeccable flawlessness for Yahoo options and variants settings. Settings are done uniquely by color, size, material, finish, etc.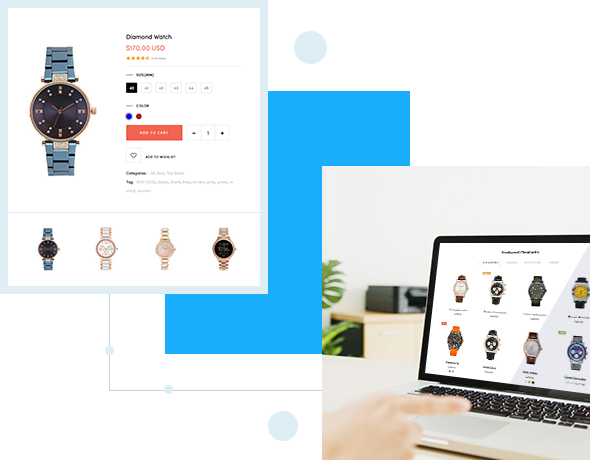 Not only in Yahoo shopping cart but for every online e-commerce venture, images are pivotal in convincing customers. Our yahoo data entry experts & enhancement team refines the quality of product images to the possible level. They do all needful actions including background changing, cropping, retouching, resizing and altering properties. We import your bulk product images using import export feature of yahoo store. We expertise to manage Yahoo Controls, Multiple Image Upload features. By uploading product images in bulk in the below-showing yahoo Multiple Image Upload features & update image names in the unique template.
Let customers know about your products in such a way that they are convinced to click buttons leading to sales. Words have to do magic, and here our writers can scribble down product descriptions, features, additional specification that drag customers closer to your products. The writers with us make sure that the visitors are kept interested, and they go through the whole product description thus increasing the chances of sales.
Bulk product importing / exporting services
We have experts who are highly skilled in ecommerce product upload services . Our team proceeds in most cost-effective with apex speed and quality.
Yahoo store product spec & price update
Ongoing updates keep your e-store relevant and reliable. Product specifications like options, types, quantity, etc. keep on changing and additional details may be added by the manufacturing sites over time. We realize the significance of keeping your Yahoo store up-to-date and have a dedicated team to collect the latest information from the concerned manufacturers regularly. We update manufacture product catalog, product SKU list, etc. on every time and upload to the store.
Our specialized yahoo data entry team notes price variations-increase, decrease and update in the store. We display the discounts, sale prices or any special offers attractively to grab the attention of visitors on your store.
Why Choose Intellect Outsource for Yahoo store Data entry services:
Free

Trial

24 × 7

Support

1000+

Satisfied Clients

99.99%

Accuracy

Efficient

Product Data Experts

12

Years Experience
Yahoo back office support
We can assure you a productive and highly efficient Yahoo product data management and comprehensive back office support. We take the burden of all types of your back office tasks and handle them with care and perfection.
Once you join hands with us, you are sure to see visible changes in your business growth. You can remain free from all worries regarding your store. Each and every section like yahoo product data entry (Adding new products, Updating existing products, prices, Listing products with variants), Yahoo section creation, Yahoo product uploading, Yahoo product options, upgrading and writing product description, image optimization, inventory management, bulk product importing, price updating, live chat, email support etc. can be fulfilled with best quality and in shortest turnaround time.
You have reasons to trust us
More than mere words, we are ready to show you the quality, timeliness, and professionalism of our work. Our team will provide a free sample of Yahoo Data Entry and Yahoo product Import service done for your concerned project at Zero Cost, with no obligation.
Yahoo Testimonials
Our experience with Neena ( Project manager ) and this team has been a very positive one! They have done an excellent job, very efficient and always respond in a timely manner. This is truly a professional team that does a professional job!.
View all testimonials
Contact us for yahoo data entry / yahoo bulk product upload requirements
Intellect Outsource is a leading online catalog processing and product data entry company providing top-quality services to global clients.
We have always believed that customer satisfaction is an asset that every company should foster. Our cost-effective services are kept flexible to keep every customer reaching us comfortable. We surely have different packages, but we can offer you tailored yahoo services based on your budget and needs.
Lesser budget never means lower quality. Confidently Request free sample and enjoy seamless benefits of shaking hands with an expert Yahoo shopping cart administrator.
Our product entry team committed to working with other eCommerce platforms.
Frequently Asked Questions
Contact us for Yahoo store Product Data Entry service requirements.
Send your projects and discuss your Yahoo store product data entry with us. Contact us today to hire talented team.
Get your free quote now !
Blog Post
Related Blog Post