Hire Intellect Outsource Virtual Assistants to Grow your eCommerce business
Our skilled & trained virtual assistants are ready to assist with ecommerce services like product management, data cleansing, data enrichment, fulfilling orders, processing back orders and exchanges, customer support, inventory management, product image enhancement, catalog management, social media management, email marketing and maintaining your e-commerce platform updated and accessible, 24 hours a day.
Outsourcing can lend you a hand or perhaps several hands to propel your business further. Our remote eCommerce Virtual Assistant can take care of both the time-consuming tasks and the specialized services required for an eCommerce business. This way, you can focus on running and growing your eCommerce business without worry.
Get your free quote now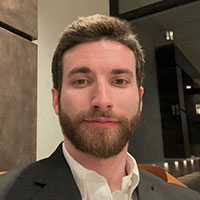 Intellect Outsource has been a fantastic Virtual Assistant team where they have quickly completed all tasks asked of them, come with good questions, and ensure the quality of work is above and beyond. We have recommended them to others.
Rob Mason
Virginia, United States
Explore More
Ecommerce Virtual Assistant
Driving Success for Your Online Business with Skilled eCommerce Virtual Assistants
With more than 12 years of service experience in eCommerce outsourcing, Intellect Outsource has supported 700+ companies and businesses worldwide to level up their performance.
Outsourcing is often used to cut costs, but with a business partner like us, it can double as the best instrument for acquiring individuals with expertise.
Hiring a virtual assistant for eCommerce store can save a lot of time, effort and money. It is essential to find an individual with the right qualities and skill set, to serve as a virtual eCommerce assistant. Intellect Outsource So see if these are the qualities you seek in a virtual assistant.
Well-trained and highly skilled.
Fluent in English with excellent verbal and written communication skills.
Provide Full time, part-time, or hourly work assistance.
Proficient in word processing and spreadsheets software.
Proficient in communicating via email, chats & phone calls
Excellent in time management & multitasking
Aptitude to conduct research & prepare reports
Tech savvy and excited about learning new software and platforms
Ability to perform repetitive tasks without losing focus
A proactive thinker who can anticipate and adapt to changing business needs
Competent in using current technologies such as desktop sharing, VoIP, and other cloud services
Trained in data security best practices.
Many of the tasks in an e-commerce business, such as order processing , inventory management , customer support, report creation, and website management, are repetitive and usually consume a considerable amount of your time, restricting you from focusing on expanding your business. Let a virtual assistant take care of these tasks for you while you focus on doing what you are good at!
Tasks you can delegate to an eCommerce assistant for outsourcing.
Get your free trial now!
Customer Support Services
Live Chat Support
Email Support
Omnichannel Support
Order Processing
Order Fulfillment
Order tracking & update
Order cancellation
Refund & Exchange Processing
Fraud prevention
Other services
Inventory management
Customer database management
Management of Loyalty Programs
Social Media Management
Email, SMS & Web push marketing
Abandoned Cart recovery
Research, Analysis &
Prepare Report
Prepare reports on Key performance indicators.
Data Processing &
Management
Catalog creation
Catalog quality check
Catalog enrichment
Content writing
Product data migration
Web scraping/product data sourcing
Data Cleansing
SEO-based description writing
Marketplace Management
Contact us to learn more about our eCommerce virtual assistant services and explore the new world of possibilities.
Do you have a very specific task that needs execution? Contact us via email, Skype, or WhatsApp.
Why to hire eCommerce Virtual Assistant?
Your primary focus should be on scaling your business and not on the tedious day-to-day task that others can complete for you. Here are some of the top reasons to hire a virtual assistant.
You can free up time & focus on maximizing your productivity
Pay only as per your Requirement
You do not have to invest in extensive training
Scale your staff quickly to meet changing business needs
Only pay for productive time
Access the best talents in the industry
Opportunity to learn and implement best practices followed by other businesses
Obtain daily and monthly reporting on tasks performed
Hiring a virtual assistant is far less costly than a full-time
employee in your office
More cost-effective work completed within a specified time frame
A devoted individual/team to carry out all your non-core tasks
Achieve work-life balance
Get a personalized quote now!
Do I need to employ someone to perform a few tasks? And that too a remote assistant
During the initial stages of a business, you would be able to perform all the associated tasks. But eventually, your business will grow, and so will the need to hire someone; why limit yourself to the knowledge of one individual? Virtual assistants of Intellect Outsource are a team of experts sharing their knowledge and experiences. So, by hiring just one of our assistants, you are gaining access to that knowledge, not just to run your business but also to expand it!
Why choose Intellect Outsource
as your business partner
When you hire an e-Commerce assistant, a team leader and project manager are assigned to monitor their performance. They supervise distinct tasks assigned to assistants to ensure high-quality outcomes.
Our dignity lies in delivering professional, timely services and preserving a perfect association with our clients.
Flexibility of service
We adapt our services to meet our client's needs and preferences.
Experienced Professionals
Our team of specialists constantly trains and refines their skills to deliver outstanding service to our clients.
Accurate and efficient
When you partner with us, you collaborate with a highly trained team of professionals with proven industry experience.
Quick Turnaround time
A team of dedicated, trained, and skilled virtual assistants ensure the completion of assigned tasks in the shortest possible time.
Quality Control
We have stringent quality control procedures and a dedicated team to ensure our work is accurate and complete.
Cost Effective service
The services we provide go over and above industry standards.
Data Security & Confidentiality
We ensure customer data is never compromised. NDAs and service level agreements are an integral part of our service offerings.
Adopt the latest technology
We can help your business adopt the latest technology to ensure complete and uninterrupted service.
Track Performance
We share reports on the daily status of each assigned task. And a consolidated report is also shared at the end of each month.
As a business partner, we believe in working as an extended part of your team, working in sync with the level of enthusiasm and commitment that you have. Our services and expertise not just support your business; we complement it.
Process of hiring our Virtual Assistant
Reach out to our inquiry team. You may complete our Contact Us form. Or you can also reach out to us via Email, Skype, or Whatsapp
Our team will contact you to gain a detailed understanding of your requirements.
We will offer a proposal (if required)
Details of pricing will be shared for confirmation.
Get a free trial by pairing with our remote eCommerce assistants.
If satisfied, sign contracts, SLAs & other agreements.
You may fix a period for initial training. (if required)
Daily status will be reported, and feedback will be collected on an ongoing basis.
Outsource your inventory management need to us, and we will help you to take maximum advantage of your data. Handing over the responsibilities to us will relieve you of the headache of managing incomprehensible data and remove the disadvantages of maintaining it yourself. Our systems, equipment, and personnel are regularly updated on the changing trends in the market so that they can discern your business as good as you and offer exemplary services.
Testimonials
It has been a great breath of fresh air to work with Intellect Outsource for our product data needs. Previous companies have overcharged, underworked and couldn't self manager or provide insights onto how to handle larger projects in good efficient, timely manner.
View all testimonials
Our virtual assistants specialized in eCommerce platforms
Frequently Asked Questions
Contact us For
Ecommerce Virtual Assistant service Free Trial!
We offer our esteemed customers with a free trial to know about our tech caliber. Interested customers can opt for consultations, trials and samples, which are free. You are only supposed to make a payment if you are content with our projects and services.
Blog Post
People also Read