Netsuite Product Data Entry Services
Cost effective product data entry, product listing, product uploading services
Connect with an Expert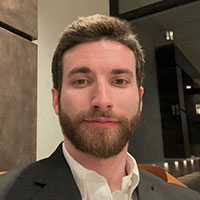 Intellect Outsource has been a fantastic Virtual Assistant team where they have quickly completed all tasks asked of them, come with good questions, and ensure the quality of work is above and beyond. We have recommended them to others
Rob Mason
Virginia, United States
View all Testimonials
High quality Netsuite Product Uploading and Catalog Management Services
Intellect Outsource is equipped to provide world-class Netsuite data entry services. We are capable to increase the quality and business of your Ecommerce site.
Our Netsuite ecommerce professionals can proficiently manage your data entry and product uploading services with precision and quality. Are you looking for help to fix your Data entry system or to develop a viable Data management system from scratch? Our services extend to fulfill both the purposes as mentioned above. Our staff can improve your online store procedures as per your business and requirements.
Our NetSuite data experts are proficient to arrange product information on the Netsuite online store attractively.
Netsuite product data entry services include

Product data entry services

Product Catalog Management

Product Price Bulk Updates

Bulk Product Upload Services

Inventory Management
Our Service Includes
Netsuite Data entry
Category Management
Product Upload Services
Product image editing and upload
Managing Product Attributes
Up-Sell and Cross-Sell
Inventory Management
Order management services
Netsuite Data entry Services
The NetSuite ecommerce specialists at our home are a horde of dedicated and determined product data entry professionals . The team can efficiently deal with product catalog, suitable category updates, attractive content and images for the best user impact. Our data entry experts also engage in the prompt management of catalogs by editing, updating, and deleting contents on time.
We can offer you personalized and customized specifications in creation and management of catalogs , based on your requirement and interest. If you have any particular idea for making your store more attractive, you can share with us. While uploading the product information into your Netsuite store, we will take extra care to incorporate them.
We have excellent Data extraction and Data migration team . We extract bulk information quickly and easily, without any loss of quality. And Our Data migration allows transfer large volumes from one system to Netsuite seamlessly. So there's no disruption of service for clients during this time period.
Category Management
Only proper category will make the products featured on an online store easy-to-find and accessible.
We can render concise category so that it will reach the customers and lead to a purchase. We analyze the entire items range on the website. Then neatly categorize them into the appropriate listing, based on their specific attributes.
We can also create new categories with the right name, sort order, price range and number. So customers can find product under the right filter.
Netsuite Product Upload Services
Our product upload team can update the product information to your catalog and manage regularly. We process it according to your guidelines, suggestions, and general trend observed on your website.
We manage item name, weight, quantity, model, price, URL and much more accurately entered to your website by using CSV files.
Our ecommerce product uploading experts on board specialize in manual and bulk upload. We arrange multiple categories ensuring that each every product gets individual attention. We facilitate automated NetSuite bulk product upload as well.
We select the methods according to our client's demands and as well the demand.
Product image editing and upload
We offer image editing services to render items images, sharp, alluring, and accurate. Cropping, resizing, color adjusting, brightness, contrast and more. We use the right technique to increase the quality of the product image.
The optimized images are uploaded flawlessly and make sure all snaps from different angles. Also multiple additional images for clearer perusal.
Managing Product Attributes
The product specification is one of the most important aspects in order to provide customers with options for what they want. We arrange product attributes without errors like colors, sizes, finishes, material etc. So customers can find something that suits both their taste as well as budget!
Up-Sell and Cross-Sell
In a world of online shopping, it is important to have the right information at your fingertips. NetSuite data entry professionals will help you set up cross-sell and upselling recommendations for your customers. This allows customers to know the about the most popular product in the online shop.
Netsuite Inventory Management
Intellect Outsource is one of the leading providers for Netsuite Inventory Management services.
With our years of expertise in netsuite product management services, we have been able to help numerous businesses increase their productivity and revenue.
If you are looking for a reliable and experienced partner to help you manage your Netsuite inventory, contact Intellect Outsource today .
We would be happy to discuss your specific needs and requirements. We provide you with best solution that will help you take your business to the next level.
Netsuite order management services
Our Netsuite order management process are designed to help businesses of all sizes manage and optimize ordering process.
Our experienced team of order management experts has the knowledge and expertise fulfill orders. The team create an efficient and streamlined workflow that will ensure faster order processing.
If you are looking trusted partner to help you manage your order processing, look no further than Intellect Outsource. With our extensive experience in Netsuite platform, we can help you achieve greater efficiency and grow your business! Contact us today to learn more.
Our service assures following aspects for your Netsuite Online store
Highly skilled ecommerce catalog management team
Trustworthy Data Entry Professionals
24*7 Netsuite Product Management Support
Assign Project Manager, Team Leader, Quality Checkers and Staffs
Flexible team support as per your requirement
Affordable Pricing Models
100% Guaranteed and Error free Output
Real time order management support
Hire Hourly or Full time Employees
Outsource NetSuite Product Data Entry Services
Our Product catalog management team is ready to help your organization improve sales by satisfying shoppers with detailed product information. We have a variety of industry expertise and knowledge, including clothing, furniture, vehicle, bathroom, lighting accessories, etc. We are ready to complete your project within required turnaround time.
Intellect Outsource has been providing world-class eCommerce services to online retailers for 12 years. Our product data entry team experts support all major platforms and we're eager about your business success! We offer A to Z ecommerce services to make our clients business a success. Our business commitment procedures are very simple and flexible.
We are always ready to discuss what's best suited for you. We offer free trial service and at free of cost.
Contact us for Netsuite store Product Data Entry service requirements.
Send your projects and discuss your Netsuite product data entry with us. Contact us today to hire talented team.
Get your free quote now !
Frequently Asked Questions
Our product entry team committed to working with other eCommerce platforms.
Need a reliable partner for your Netsuite data entry tasks?
Hire Dedicated Full Time Employee.
Share your project. Get Free Trial
Quick Quote