Bulk Product Listing Services For Houzz Marketplace
Get reliable and reasonably priced Houzz product listing, data entry, and bulk upload services. Manage your Houzz inventory efficiently.
Schedule a call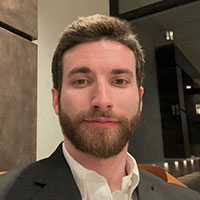 Intellect Outsource has been a fantastic Virtual Assistant team where they have quickly completed all tasks asked of them, come with good questions, and ensure the quality of work is above and beyond. We have recommended them to others
Rob Mason
Virginia, United States
View all Testimonials
Houzz Product Listing Services
Houzz Product Listing Services
Are you finding a cost-effective product listing services ? Considering your budget, needs, and business objectives can help you choose the best marketplace for your company. Houzz is an e-commerce marketplace for both services and goods. With over 900 product categories, the portal is devoted to home repair and renovations. It connects and provides solutions to customers upgrading their houses with home design.
Houzz Inventory Management
Intellect Outsource assists customers with listing their product data on Houzz.com. Our Houzz product listing services include bulk upload, Houzz data entry, and more. We also provide Houzz inventory management systems to assist you in maintaining your inventory levels under control. We ensure that your service and product listings adhere to Houzz requirements and policies.
Houzz back office support offers

Product data entry services
Catalog Management
Product Variation management
Category management
Product description Writing
Bulk Product Upload Services
Inventory Management
Order Processing Services
Image Bulk upload
Why Sell On Houzz?
Using Houzz's online storefront will provide you access to a sizable audience of highly responsive customers with whom you can easily interact. You can easily set up and build a personalized marketplace for your company to help you reach clients and broaden your business spectrum. Profit from these wonderful Houzz advantages.
Millions of active users on the platform want to rebuild their homes. They are highly engaged and convert at a high rate. The platform provides direct communication with homeowners. Ideabooks and projects on Houzz achieve high organic search engine rankings. Houzz pro services lets vendors promote their goods. Sellers can benefit from features like advertisements in stories, photo streams, and tips.
Why Hire Intellect Outsource?
We are the best ecommerce solution outsourcing company for all ecommerce patform and online retailers. Here is the complete information about ecommerce product data entry services . We strive to provide services that make your online selling experience seamless. Our wide range of Houzz services is created to take your business to new heights and deliver great results in less time.
Expert teams to manage your sales: The heart of Intellect Outsource is its team of extremely knowledgeable and talented eCommerce specialists. We use it to modify the Houzz platform to increase your sales. Our professionals have a wealth of expertise working with the software to manage Houzz product listings.
Reasonable priced and prompt services: Small businesses and artists cannot afford to spend much money outsourcing their e-commerce requirements. Therefore, we charge very low prices for our services and provide these services on schedule.
Help around-the-clock: Our team offers 24X7 email, phone, and chat support. We provide our customers with virtual assistance on all tasks, from online store maintenance to customer support.
Keep you up-to-date: To keep you informed about the development of your Houzz business, we regularly provide you insight reports and the most recent progress.
Our Houzz Product Data Entry Services
We promise the highest degree of accuracy for all Houzz product data entry tasks, including creating good product descriptions and Houzz bulk uploads. Our online sales specialists emphasize lead generation and conversion rates.
Making Your Profile
Your Houzz profile will make it easier for prospective clients to contact you. We make sure that your contact information, including your email address, phone number, website address, and mailing address, is accurate. We help you display your specialities and areas of expertise prominently in your profile, giving potential customers an idea of what to expect if they choose your goods and services. We can assist you in writing enlightening pitches about your company.
Uploading a portfolio
It's crucial to show off your work to prospective customers so they will feel confident in your offerings. We create impactful portfolios so potential customers can learn more about your services. We can assist you in uploading professional products and work sample photographs. Once your portfolio photographs have been submitted, our experienced staff can assist you in editing and categorizing these into Ideabooks.
Creating Product Tags
Tags assist your customers in both understanding the subject matter of the photo and finding it on Houzz. For instance, to achieve the best response, a tag could say dining table, but it should also specify wooden and glass top.
Sharing idea books
Your company on Houzz will be fueled by generating interest, working together, and networking with designers, architects, house decorators, etc. We can assist you in developing idea books that highlight several projects you have worked on or that share a common topic. Making these accessible can increase engagement rates, which is essential for generating traffic and sales.
Faster Product Listing
The multichannel product listing software expedites the product listing procedure. All listings can be bulk-updated, and you don't have to upload each file individually after logging into one account. You'll save time and effort by using our listing tool.
We assist you in uploading high-quality pictures of your goods and services. We write product titles and descriptions packed with keywords so that people will search for and open your products first. Detailed product information to aid buyers in making the best decision possible. We also thoroughly research the market and target audience to create your company's finest product data strategy.
Intellect Outsource writes product titles and descriptions packed with keywords so that people will search for and open your products first. We also thoroughly research the market and target audience to create your company's finest product data strategy.
Create and manage your own Houzz store without further ado with Intellect Outsource. Get a free trial of our Houzz product upload listing services right away by sending us an email.
Contact us for Houzz product listing service requirements.
Send your projects and discuss your Houzz product listing with us. Contact us today to hire talented team.
Get your free quote now !
Frequently Asked Questions
Our product entry team committed to working with other eCommerce platforms.
Contact us For
Ecommerce Data Entry Free Trial!
We offer our esteemed customers with a free trial to know about our tech caliber. Interested customers can opt for consultations, trials and samples, which are free. You are only supposed to make a payment if you are content with our projects and services.
Blog Post
Related Blog Post
Ecommerce Data Entry Pricing
Starts @ $4.00
Hourly
Full time employee
Per brand
Weekly basis
Explore Pricing