Testimonials
eCommerce Clients Testimonials
Our clients have experienced the highest level of satisfaction with our ecommerce services, and we're proud to share their glowing reviews. Discover what makes us a trusted partner for success.
Connect with an Expert
Intellect Outsource has been a fantastic Virtual Assistant team where they have quickly completed all tasks asked of them, come with good questions, and ensure the quality of work is above and beyond. We have recommended them to others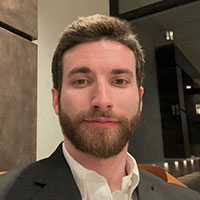 Rob Mason
We have used Intellect Outsource for a few months now. Their product data entry and catalog mangagement work is very detailed and quite prompt as well. We actually doubled our work with them recently as we were so impressed with the service.
John Curry
I appreciate the woocommerce development, product catalog management work, the rigor and the organization of the intellect outsource agency. A team with a good expertise.
Bruno Kadysz
Intellect Outsource provides very prompt and professional work for my online store to list products. Highly recommended.
William Luo
It has been a great breath of fresh air to work with Intellect Outsource for our product data needs. Previous companies have overcharged, underworked and couldn't self manager or provide insights onto how to handle larger projects in good efficient, timely manner.
Rodger
Absolutely love the website design done for me. I get several comments on how professional it looks. I referred a friend and they are using the services as well. Thanks so much.
Reneccs
Intellect Outsource has been nothing but a pleasure working with, I commend their professionalism, expertise and trying to understanding our business and taking ownership of it, keep it up!

Nick Eden
Excellent work and very professional. I got a daily work sheet to let me know how much work was done and how many hours.
Keith S
Intellect Outsource are second to none in terms of communications. They had an extremely difficult task to perform and had completed the bulk product image processing project with the utmost professionalism as well as highest quality and customer focus. I, being the Managing Director of an Australian based ICT Company.
Zachary Hurst
We have been satisfied with the communication and the daily updates in product listing services for shopify store thus far. Only a few small glitches that were handled promptly.
Ryan Kegg
Intellect Outsource helped support us with product data entry for a large scale Shopify project we were working on. Overall they did a good job considering the product data was very specialised and technical. I would recommend using these guys if you have a large volume of ecommerce product data in various formats which needs processing and populating.
Twentytwo Digital
Wonderful experience with Intellect Outsource team. Very professional attitude.. it is very helpful for us to list all our products and fix all product errors in different market places using channel advisor. We hope to work with them for long period. Good luck..
Priyanka Bose
Intellect Outsource has been great to work with! They provide constant informative updates and do a great job with the final outcome. We have uploaded tons of new products to our store front and are very happy with the transactions!
Joan Aigner
We hired Intellect Outsource to create a product upload template for our ecommerce store. They were incredibly responsive, and made every change we requested. In addition to their responsiveness, the data was delivered in a matter of days! We will definitely be using Intellect Outsource again!
Gerrit von Holt
I am very pleased with the quality of yahoo store data entry work. Working with Intellect Outsource has been a pleasure. The work is high quality and fast.
Jeff Heaster
Our experience with Neena ( Project manager ) and this team has been a very positive one! They have done an excellent job, very efficient and always respond in a timely manner. This is truly a professional team that does a professional job!.
Glen R
Ecommerce Data Entry Pricing
Starts @ $4.00
Hourly
Full time employee
Per brand
Weekly basis
Explore Pricing
Justin Feldstein
I was very hesitant in selecting an offshore company to upload about 5,000 SKUs to my new Shopify Store. We sell highly technical and complex products that require attention to detail while uploading. I worked with Intellect Outsource for about three months on a daily basis. Due to nature of our products the learning curve was very steep and was challenging at first but shopify product data entry team met the challenge head on. Their attention to detail is very noticeable when compared to other offshore companies or freelancers. It did take longer than I expected but the end result was worth it. The team is accountable, professional, thorough, and honest. I would not hesitate to use Intellect Outsource for future uploading needs and am working on how to integrate them further into my business in the future.
Dylan R
Sandeep and his team are a triumph of the middling! A true reversion to the mean, a rebuke to the exemplary, Intellect Outsource is a redoubtable choice for anyone looking for a notch above satisfactory.
John Wood
We have worked with many eCommerce Data Entry firms, but Intellect Outsource has earned our trust above any other. During our work together, we have observed the care and patience with which the management and staff have implemented our feedback. In turn, we have improved our own business processes as a result of this collaboration. Step by step, we have built a partnership with Intellect Outsource grounded in attention to detail, clarity and timeliness of communication, which has helped the quality of our eCommerce data improve to a whole new level.
Chazmond Parks
Great company to work with. Super responsive and knowledgeable in eCommerce functionalities.
Hugo
We've been very happy with the work product data management team has been doing for us over the last couple of years. Thanks!
Sean
Intellect Outsource team have been very helpful with our website product updates/maintenance and changeovers. We are only using 1 person for our project currently, but the speed is still pretty quick for getting things done. The product entry is attentive and makes sure to ask the right questions sometimes making me even realize I forgot to provide certain data that would help out. With very few hiccups along the way, which are to be expected.
I am happy with their work and intend on adding a new member to the team to get more done in the future.
Ryan
I admit when I started with the team I was very nervous, I have a number of different sites and have hired many people from odesk and freelancer with mixed results...mostly not so good. I found them on Google and needed help with data entry and product listing. I started with some small tasks to see what I should expect. Needless to say the work was good, and the communication was AMAZING. Now as I write this it is just over 3 years later and I have used them for data entry, order entry, image editing, product listing, web design, web development, logo design and more...they really have become a major part of my business and I won't use anyone else. My biggest fear in writing a review is my competitors finding them, I don't want to give away my upper hand I have found. Give them a task to work on, you won't regret it. Ryan
Khalil SKafi
We are in the process of a website development project as well as product data entry services for that site and have had a very good overall experience so far. The work is very professional, communication with developers as well as staff is easy and responses are very quick. Any changes and additions that we have asked for have occurred quickly and easily. I would have to say that we are very pleased with the experience as well as the service that we have received and would recommend working with this company for any web related projects!
Chris Fulton
Intellect Outsource has been a key component in getting our website up and running by providing fast and efficient data collection services. We have been using them for 4 months now, and plan to continue this relationship for the foreseeable future. They have saved us a tremendous amount of time, and their staff and project manager have been precise and meticulous in their carrying out our requests. They have collected data for over 10,000 products for our online store since our initial use of their services. They are quick to respond to emails, and they are not afraid to ask questions as to not waste time. I highly recommend them!
Stephanie Davis
Intellect Outsource has helped us with uploading andorganizing product on our store. We love that they respond quickly and deliver the work in a timely manner. They're always open to feedback on how to get the task done perfect and then proceed to get it right, so they're good to work with.
Jonathan Adhikari
I have been using the product data entry services of Intellect Outsource for 10+ years. They have always been a reliable and efficient partner. They are quick to understand new instructions and complex processes. Our Intellect Outsource staff manage the data gathering process for our catalog of 150,000+ products across multiple shopping carts. They also perform order status tracking tasks, using our CRM software, maintaining constant contact via email with our 100+ suppliers;and they also manage inventory feeds coming from our suppliers. They have also done graphics design and web development work for me. I am very happy with the quality of their work. I highly recommend them!
Tony Warenzak
Suffice it to say, that running a successful e-commerce website in today's increasingly competitive marketplace is not for the faint of heart. In order to experience rapid and substantial growth, it is imperative for a company to have an arsenal of resources to help get the job done. When it comes to selling on the World Wide Web, the transmission of accurate product information to potential customers is absolutely critical. Commonly referred to as "site population," this task is often a daunting and laborious activity. Aside from the sheer volume of products (which oftentimes numbers in the tens of thousands), one also has to take into consideration the numerous product variations or "options;" things like "color," "size," "style," etc. Every detail, no matter how small, must be treated with the utmost importance. Having said this, it is with great pleasure that I recommend Intellect Outsource. Since contracting with them earlier this year, I have been extremely pleased with their level of professionalism and attention to detail when it comes to populating and updating the products on our website. As a Big Commerce user, I can, personally, attest to their mastery of the bulk edit spreadsheet with all its complexities and data fields. The knowledgeable people at Intellect Outsource have demonstrated an amazing proficiency, not only with the bulk edit spreadsheet, but also in offering and implementing useful recommendations that impact the "appeal value" of our product offerings. It is reassuring to know that they are constantly working "behind the scenes," freeing our company to focus on other important concerns. We cannot be more pleased with our decision to contract with Intellect Outsource.
Nita Gale
True lifesavers. Conscientious, precise and efficient. Working with the team at intellectoutsource.com has saved me hours of frustration and improved my client relationships. If you have ANY doubts about outsourcing, you needn't. True professionals.
Tim
I have been working with Intellect Outsource for several years and they truly are an excellent partner. Work is done quickly, efficiently, and properly. I cannot think of another service provider that I have where the level of trust and quality of work is so high. I would highly recommend Intellect Outsource to any ecommerce company.
Liz McCartin
I have been working daily with Intellect Outsource for a few years and could not be more happy with the service that they have provided. They have been responsible for data entry on our webstore and have done a terrific job. We continue adding additional tasks and assignments to them knowing they will do a great job. Their task management system keeps me updated daily and their company has a very feasible structure. I am very happy we found this company and started working with them.
Adam Love
Very happy with Intellect Outsource. We have used them for the past year and will continue doing so. They are always helpful and provide good value for money. Projects are always worked on by them until they are exactly what you are looking for. Highly recommended!
Litvin
I am very impressed with your speed, performance and you deliver such an outstanding output before given deadline. I really feel the dedication of their staffs. I am definitely looking forward to work with Intellect Outsource.
Jimmy
Intellect Outsorce has been a good company to do business with. I am more than pleased with the way the project has turned out, and with the overall experience itself
Mike Leeds
I would strongly recommend the Intellect Outsource for Online Store. Great work and it's my pleasure that I am working with you guys, thanks
Peterson
I completely enjoyed working with Intellect Outsource. They listen well and work quickly and intelligently communicate over Skype. They make working on project much easier than any other company I tried earlier. It was amazing!
Harison
We would like to thank you for the great Product entry Service you have done for my Store. We hope we will have the chance to work together on more projects the following months.
Micle Italia
Working with Intellect Outsource has been an extremely positive experience. The end result has exceeded our expectations on every level. We are quite pleased, thanks!
Marc Virginia
Finishing projects under time pressure is hard, but it shows that your company can handle pressure. It is something a company these days must be able to handle. I know that intellect team can do it, and we thank you very much
Ann
We were interested in outsourcing our Product Data Entry needs for our e-commerce website. Intellect has handled our data entry needs with the utmost professionalism.
John
We are very happy with the excellent level of service offered by Intellect Outsource. With easy to communicate with staff, immediate feedback and quality control, our dedicated Intellect Data Entry team gets our data processing projects done quickly and accurately.
Tim Maine
We were interested in outsourcing our Product Data Entry needs for our e-commerce website. Intellect has handled our data entry needs with the utmost professionalism.
Marc
We have been working with Intellect for a few months now.The very first and most important thing that we have noticed working with Intellectis the communication. The communication has been perfect, constant responses,and quick replies to any and all questions. This has made it easy to work with Intellect.If you have a project,and if you explain it to them, then they can deliver without a single doubt.We will continue to work with Intellect as our exclusive data entry/convsersion partners.They are truly the best company we have ever worked with. Their understanding, and communication is very rare to find.
Liz, Scottsdale
We are extremely happy with the high level of service provided. We have used other data entry companies in the past, and none compare to the speed, accuracy, precision, reliability and detailed analysis of Intellect Outsource. We strongly recommend this company!
What are you waiting for ?
Let us start your project
We offer our esteemed customers with a free trial to know about our tech caliber. Interested customers can opt for consultations, trials and samples, which are free. You are only supposed to make a payment if you are content with our projects and services.
Blog Post
Our Latest Blogs